How to Buy Madden 21 Coins
Madden 21
Date: Oct/26/20 21:38:30
Views: 639
The coin buying process is easy and simple:
(1), List a player on the auction house that you'll hardly need and that's not an untradeable.
(2), You'll need to define a Buy Now price equal to the amount of coins you're buying, plus a Current Bid preferably close to it with a 24 hours duration.
(3), Go to our website where you should select your platform (PS4, Xbox one, PC, PS5) and let us know the amount of coins you want, then click the Buy Now button.
(4), Give us the information requested, includes the information of the player you're auctioning. Perform the payment in one of the available methods.
(5), Finally, we transfer the Coins to your account.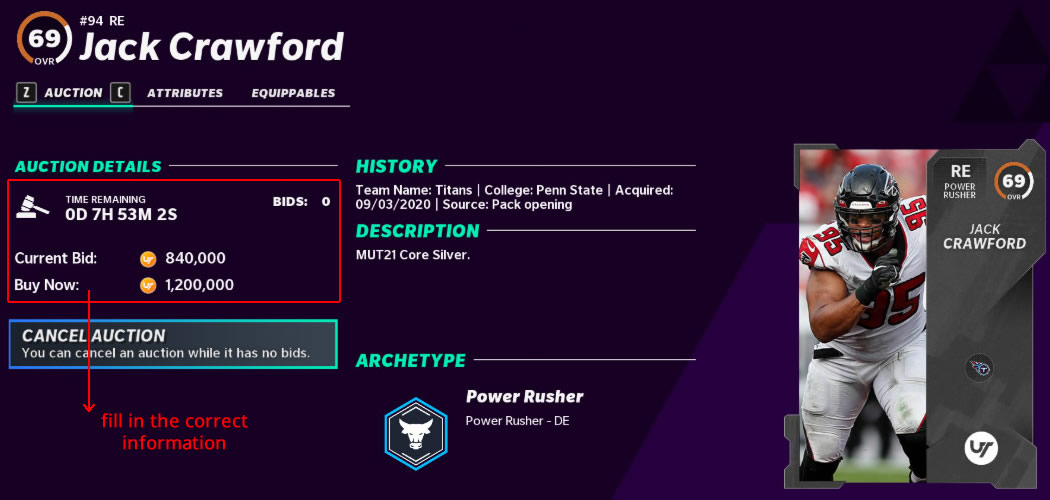 *All transactions in the MUT 21 auction house are subjected to a 10% tax because of EA. That means if you sell a player for 100,000 Coins, you'll get 90,000.
When can I receive my MUT 21 Coins?
If the information you offered is correct, your coins will be delivered to your account within a 2 hours period after the payment, yet sometimes the transfer is made in just a few minutes. If you have any questions, be free to contact our chat operators who are online 24/7 all the time to give professional answers and resolution.
25
Nov
Data related to the newest generation of Madden 21 cover athlete has actually been disseminated to the general public through fundamental disclosure and some follow-up info
17
Nov
Madden 21 Coins selling website should really possess a quick, safe (SSL certified) website with online assistance to resolve achievable transfer coins